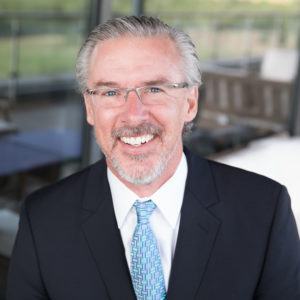 Ronald E. Oligney
Chief Executive Officer
Mr. Oligney founded, built, and served as a Director and Chairman of various energy and environmental companies, private and public, for 30 years. Mr. Oligney was responsible for defining the strategy under which Cheniere Energy, Inc. transitioned into the LNG business in the early-2000s; the company value increased from $20 million to $2 billion between 2001 and 2004. He has advised the Clinton and Bush Administrations, the State of Texas, Fortune 500 companies, and national oil companies. He is co-author of the international best-selling book, "The Color of Oil."
Mr. Oligney has a BS in Petroleum Engineering from the University of Alaska and a MSc. in Science and Technology Journalism from Texas A&M University.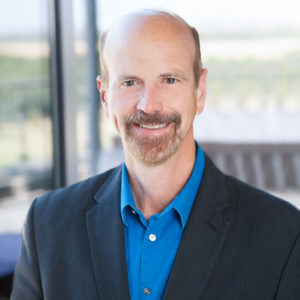 Philip E. Lewis
Chief Technology Officer
Brings to ZEEP over 30 years of diverse technical and commercial experience, with specific skills in science and engineering, commodities and trading, project management and private equity. Mr. Lewis provided seed round funding to ZEEP in 2008, before joining the company fulltime in 2009. He served as the executive vice president of Rock Well Petroleum Inc. and the Chief Operating Officer of Texas Energy Center. He is Chairman of independent oil and gas producer Dolomite Petroleum, L.C. Has provided web-based management solutions to ADTI, the largest drilling contractor in the Gulf of Mexico, and to the largest producers in the North Sea. Mr. Lewis translated that expertise to other major capital-intensive endeavors such as Wal‐Mart's construction program. Mr. Lewis also co‐developed and marketed the FRACPRO system, an industry-standard hydraulic fracturing design, analysis, and optimization software package. He has designed and constructed a pilot‐scale fluidized bed coal combustor for characterization of Mid‐Continent coals.
Mr. Lewis is a registered professional engineer and received his MSPE from the University of Houston, a MSChE from the University of Tulsa and a BSChE from the University of Oklahoma.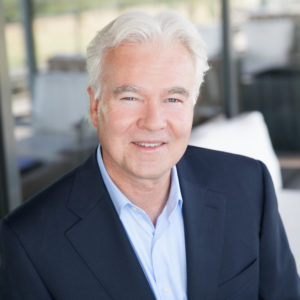 Barry Williamson
Co-Founder
Is an attorney with extensive political and executive business experience. Mr. Williamson served as principal advisor to the Secretary of Energy in the Reagan Administration and as the Director of the Mineral Management Service under George H.W. Bush. He was elected in 1992 to a six-year term on the Texas Railroad Commission, serving as Chairman in 1995. He has served as Vice Chairman of the Interstate Oil and Gas Compact Commission and as Chairman of its Legal and Regulatory Affairs Committee.
He also served on the Texas Alternative Fuels Council (Chairman); the Texas High Speed Rail Authority; the Texas Coastal Coordination Council; and the Gas Committee of the National Association of Regulatory Utility Commissioners. Most recently, Mr. Williamson was the Chief Executive Officer of Tejas Securities Inc.
Mr. Williamson graduated from the University of Arkansas and received his J.D. from the University of Arkansas Law School.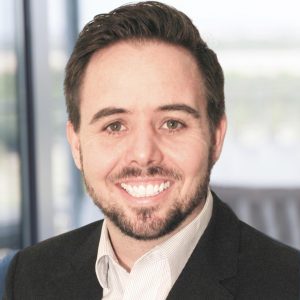 Jacob Rothlisberger
Project Director, USGC Methanol LLC
Since joining ZEEP in 2014, Mr. Rothlisberger has served in executive capacity on several major projects providing support to project teams in the areas of investment grade financial model development and maintenance, project management, construction execution strategy and commercial negotiations. With 15 years of project and construction management experience, Jacob possesses a unique ability to integrate technical, finance and commercial dimensions of complex multi-billion-dollar projects.
Mr. Rothlisberger has a consistent track record of successfully managing business critical projects, with experience in civil engineering, construction management and cost accounting. Prior to ZEEP, Jacob worked in construction management at Jaynes Corporation where he was responsible for multi-million‐dollar projects from initiation to close. Jacob supervised installation of $640 million industrial building subsystems including HVAC, lighting, water supply and drainage, electrical subsystems, natural gas supply, and fire and security protection. Jacob is credited with having dramatically improved company processes by introducing an electronic data‐rich 3D model as a central depository for all project information, facilitating project standardization, modularization, pre- fabrication and risk mitigation that minimized errors in the field and maximized project returns.
Mr. Rothlisberger has also worked in various roles in China and South Korea. He is fluent in Mandarin.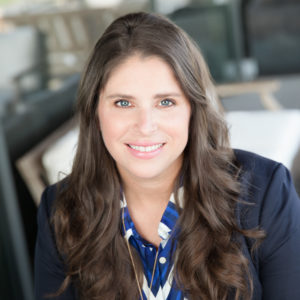 Angela Sandford
EVP, ZEEP Services
Is an innovative business leader with over 15 years of experience in the initiation, development and growth of businesses, primarily in the medical and energy sectors. Sandford began as a Production Team Leader and Special Projects Coordinator on The Human Genome Project at Baylor College of Medicine. She led a research team developing and implementing improved budget procedures, coordinated implementation of new special project scientific protocols, and played a key role in increasing project production results and reliability. As a small business owner, she received numerous awards and recognition including the SCORE Small Business Success Award in 2008. At ZEEP, Sandford has established operational infrastructure for A/P and Treasury functions across multiple global entities and projects; coordinated development and implementation of company corporate policies; provides leadership in the development of corporate tax structures and organization; facilitates ZEEP's annual financial statement audit; and manages shareholder relations and corporate compliance.
She holds a BS degree in Biomedical Science from Texas A&M University and an MBA from The Mays School of Business at Texas A&M University.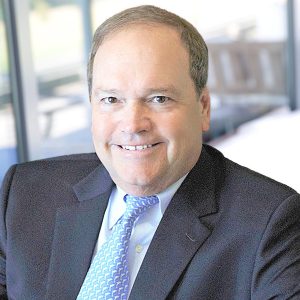 Jay Alexander
Chief Development Officer
Mr. Alexander is widely recognized in the EPC industry. He headed Fluors US $5 billion global chemicals business; in the late 1990s founded an engineering and construction management company recognized by Inc. Magazine as the 15th fastest growing U.S. company in 2006 as the company grew to 800 employees; and after sale of his EPCM company to Mustang Engineering, served as their President of Engineering, where he was responsible for construction of various chemical and paper plants in the United States, auto facilities in China, and the Boeing 787 assembly plant in South Carolina.
Jay joined ZEEP in 2011 to lead their capital project engineering and construction program and assembled the engineering/construction owner's team for ZEEPs $2 billion South Louisiana Methanol project. He is prepared to play the same role in delivering the inaugural USGC Methanol facility in Mobile, Alabama.
Jay has over 30 years of experience in the design and construction of industrial facilities, starting his career with E. I. du Pont de Nemours as a production supervisor at their film plant in Brevard, North Carolina; joining Daniel International in 1981 as a process engineer; and working many different assignments with Daniel and later Fluor Daniel, a subsidiary of Fluor Corporation. He was with Fluor in various capacities until 1999. He executed projects in the industrial, foods, life sciences, chemicals, petrochemicals, and plastics.
Education and Credentials
• B.S. Chemical Engineering, University of South Carolina
• Executive Council, College of Engineering, University of South Carolina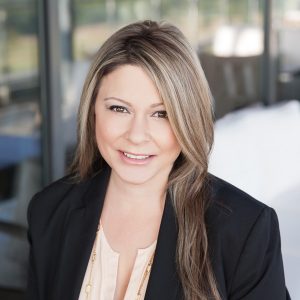 Erin Porterfield
Controller
Erin Porterfield joined ZEEP as Controller in 2014.  Erin has over fifteen years of accounting and management experience. She is well versed in accounting for public and private companies, international companies, not-for profits and government agencies.
Prior to joining ZEEP, she was a Senior Audit Associate with KMPG where she expanded her experience in analyzing internal controls, financial reports and assessing financial risk. Erin holds a Bachelor of Accountancy from the University of San Diego and is a Certified Public Accountant.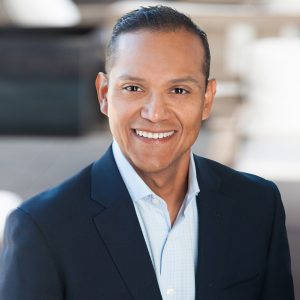 Angel Fierro
Senior Financial Advisor
Angel Fierro brings 14 years of investment banking experience from the New York offices of Citigroup, Credit Suisse and BNP Paribas, and most recently Global Hunter Securities in San Francisco, to the SLM team. Angel advised clients in M&A transactions, project financing and private and public capital raises in various sectors, including renewable energy infrastructure, cleantech and power generation.
Angel was instrumental in expanding Credit Suisse's leading renewable energy franchise by executing over $3 billion in corporate and project financing for renewable companies between 2007 and 2010, including the first levered tax equity transaction that bridged the treasury grant; the first offshore wind development transaction in the U.S., and; a variety of uniquely structured financing for the wind, solar, biomass and biofuels sectors. He holds a B.S. in Industrial Engineering and Engineering Management from Stanford University.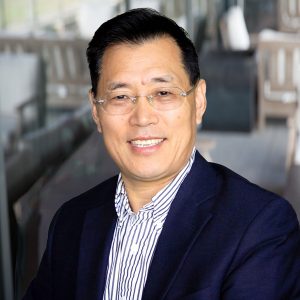 Changlin Wu
President, ZEEP China
Mr. Changlin Wu has over 30 years of experience in the international petroleum and energy industry, especially in China and the United States. He is the President and Co-Founder of Longwoods Resources since 2007 and also a Vice President of ZEEP. Previously, Mr. Wu was the President and General Manager of Texas American Resources-Asia, Exploration Manager for Kerr-McGee China, Deputy Chairman of KMG Joint Management Committee. He started as a petroleum engineer with China National Petroleum Company (CNPC) and briefly worked at the former ARCO.
Mr. Wu received advanced education at China Ocean University, Louisiana State University, University College London, as well as Rice University. Mr. Wu has served as President of the Chinese American Petroleum Association (CAPA), Chairman of CAPA Board, a Co-Founder and Co-Chairman of SME Forum at AmCham in China. He has published over 30 papers and articles in technical and business forums.
In recent years, Mr. Wu has focused on the natural gas sector, primarily in natural gas conversion to methanol, small-scale LNG modules, and LPG facilities. He is very knowledgeable in shale oil and shale gas in Permian basin of Texas and Alberta basin in Canada.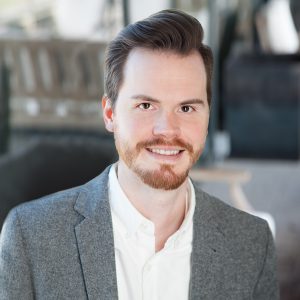 Steve McKenzie
VP Finance
Steve is VP Finance of the ZEEP finance team. Previously, he was the Senior Analyst at South Louisiana Methanol, the developer of a $2.8 billion natural gas to methanol plant. While at South Louisiana Methanol, Steve was part of a small finance team that raised over $250 million in development equity, $500 million in construction equity and structured and negotiated a methanol off-take contract with value over $4.5 billon. Steve also has a background in providing financial and accounting services to firms in the renewable, chemical and oil and gas sectors.
Steve received his BS in Accounting from the University of Calgary.