10% Annual Growth
---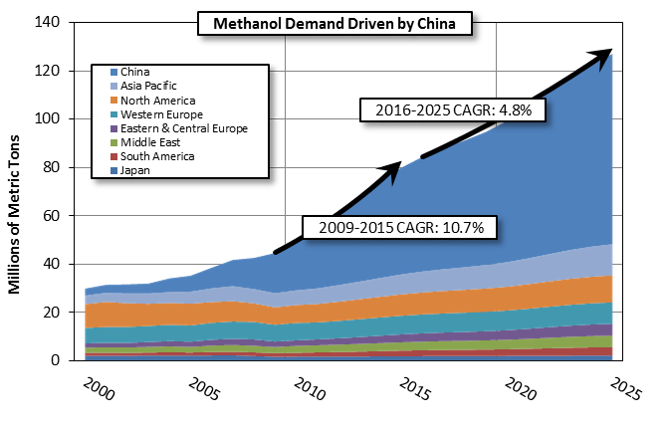 ZEEP and its partners develop, build, own and operate methanol production facilities strategically located throughout the United States. ZEEP's projects take advantage of the price spread between high-cost methanol and low-cost U.S. natural gas.
Methanol is produced from natural gas using proven alcohol synthesis—no technology risk.
Methanol consumption has grown 10% a year for a decade and will continue at multiples of world GDP, with low carbon, zero sulfur, liquid fuel as one of its fastest growing applications.
Third party forecasters (e.g. Nexant) predict a 100 million metric tonnes market by 2020, representing more than 100 new methanol plants.
ZEEP's Project Vision
---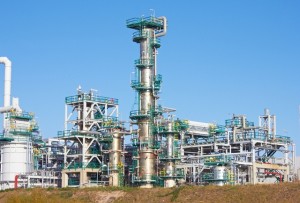 The next step for ZEEP is to improve industry practices for construction of methanol plants in a way that targets to improve capital efficiency, reduce operating costs and shorten investment cycle times.  This is envisioned to strategically align ZEEP's capabilities with its interest in introducing methanol to U.S. transportation fuels.
ZEEP's project sites offer scalability, optionality with respect to feedstock, market access and future development. These are among the best sites available in the U.S., providing access to intra- and inter-state natural gas pipelines, world-class transportation infrastructure, deepwater ports and permitting clarity. Each site will allow for the development of methanol production facilities built to fill the global methanol supply gap.
Methanol in Our Lives
---
Chemical Production—Over 30% of methanol is converted into formaldehyde, explosives, plywood, paints and permanent press textiles.
Olefins—Methanol-to-olefins (plastics) is the fastest growing application of methanol.
Dimethyl Ether—Dimethyl ether (DME) has replaced chlorofluorocarbons in aerosol sprays.
Fuel Blending—DME can be blended with LPG for home heating and cooking, and can be used as a diesel replacement.
Transportation Fuel—Methanol produces less emissions than gasoline and is one of the fastest growing segments of the methanol marketplace