ZEEP benefits from world class commercial, financial and technical leadership, with over $100 Billion (USD) in completed transactions.
Ronald E. Oligney

– Chief Executive Officer

Founded, built, and served as a Director and Chairman of various energy and environmental companies, private and public, for 20 years. Mr. Oligney was responsible for defining the strategy under which Cheniere Energy, Inc. transitioned into the LNG business in the early-2000s; the company value increased from $20 million to $2 billion between 2001 and 2004. He has advised the Clinton and Bush Administrations, the State of Texas, Fortune 500 companies, and national oil companies. He is co-author of the international best-selling book, "The Color of Oil."
Mr. Oligney has a BS in Petroleum Engineering from the University of Alaska and a MSc. in Science and Technology Journalism from Texas A&M University.
Philip E. Lewis, P.E. – Chief Technology Officer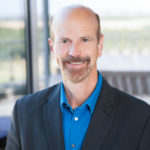 Brings to ZEEP over 30 years of diverse technical and commercial experience, with specific skills in science and engineering, commodities and trading, project management and private equity. Mr. Lewis provided seed round funding to ZEEP in 2008, before joining the company fulltime in 2009. He served as the executive vice president of Rock Well Petroleum Inc. and the Chief Operating Officer of Texas Energy Center. He is Chairman of independent oil and gas producer Dolomite Petroleum, L.C. Has provided web-based management solutions to ADTI, the largest drilling contractor in the Gulf of Mexico, and to the largest producers in the North Sea. Mr. Lewis translated that expertise to other major capital-intensive endeavors such as Wal‐Mart's construction program. Mr. Lewis also co‐developed and marketed the FRACPRO system, an industry-standard hydraulic fracturing design, analysis, and optimization software package. He has designed and constructed a pilot‐scale fluidized bed coal combustor for characterization of Mid‐Continent coals.
Mr. Lewis is a registered professional engineer and received his MSPE from the University of Houston, a MSChE from the University of Tulsa and a BSChE from the University of Oklahoma.
Barry Williamson – President, South Louisiana Methanol, LP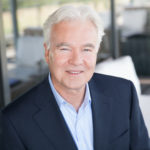 Is an attorney with extensive political and executive business experience.  Mr. Williamson served as principal advisor to the Secretary of Energy in the Reagan Administration and as the Director of the Mineral Management Service under George H.W. Bush. He was elected in 1992 to a six-year term on the Texas Railroad Commission, serving as Chairman in 1995. He has served as Vice Chairman of the Interstate Oil and Gas Compact Commission and as Chairman of its Legal and Regulatory Affairs Committee.
He also served on the Texas Alternative Fuels Council (Chairman); the Texas High Speed Rail Authority; the Texas Coastal Coordination Council; and the Gas Committee of the National Association of Regulatory Utility Commissioners. Most recently, Mr. Williamson was the Chief Executive Officer of Tejas Securities Inc.
Mr. Williamson graduated from the University of Arkansas and received his J.D. from the University of Arkansas Law School.
Angela L. Sandford – 
EVP, ZEEP Services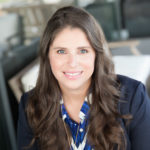 Is an innovative business leader with over 15 years of experience in the initiation, development and growth of businesses, primarily in the medical and energy sectors.  Sandford began as a Production Team Leader and Special Projects Coordinator on The Human Genome Project at Baylor College of Medicine.  She led a research team developing and implementing improved budget procedures, coordinated implementation of new special project scientific protocols, and played a key role in increasing project production results and reliability.  As a small business owner, she received numerous awards and recognition including the SCORE Small Business Success Award in 2008.  At ZEEP, Sandford has established operational infrastructure for A/P and Treasury functions across multiple global entities and projects; coordinated development and implementation of company corporate policies; provides leadership in the development of corporate tax structures and organization; facilitates ZEEP's annual financial statement audit; and manages shareholder relations and corporate compliance.
She holds a BS degree in Biomedical Science from Texas A&M University and an MBA from The Mays School of Business at Texas A&M University.
Changlin Wu – EVP and President, ZEEP China
Is a Certified Petroleum Geologist in USA, with over 30 years experience in international petroleum and energy industry, especially in China and US. He is the President and Co-Founder of Longwoods Resources since 2007. Previously, he was the President and General Manager of TARC-Asia, Chief Geologist / Exploration Manager for Kerr-McGee China, Deputy Chairman of KMG Joint Management Committee. He also served as a senior geologist with the International E&P division of Kerr-McGee Corporation in Houston over ten years. Prior to this, he was a petroleum engineer with China National Petroleum Company (CNPC). He went to UK as a visiting scholar at University of London, and briefly worked at the former ARCO E&P Technology in Dallas.
Mr. Wu received advanced education at China Ocean University, Louisiana State University, as well as Rice University. Mr. Wu is active in industry and international affairs, and has served as President of the Chinese American Petroleum Association (CAPA), Chairman of CAPA Board, a Board Member of Houston Chinese Cultural Center, Co-Founder and Co-Chairman of SME Forum at AmCham in China. Mr. Wu has published over 30 papers and article in international oil and gas business. He is knowledgeable in shale oil, shale gas, coal gasification, CBM, LNG , regional supply and demand of oil and gas in Asia (in particular China), in addition to his expertise in the upstream and petroleum policies.
Grant Scott – EVP, Business Development – ZEEP Australia/New Zealand
Is a Certified Practicing Engineer and an Australian Lawyer and brings extensive experience from over 30 years in the petroleum engineering, natural resources and environmental sectors. Mr. Scott has developed a broad network of contacts to the most senior level in government and industry, in Australia and Internationally.  He holds dual Australian and U.S. citizenships and has worked in Asia, the Middle East and both North and South America. Mr. Scott has founded, managed and grown a number of businesses where he has held Board level positions.
In 2013, Mr. Scott was elected to an Officer position with Engineers Australia and is involved in the strategic planning and direction for Engineers in Australia.  He has been involved with ZEEP since inception in 2008, and is a past board member.  Mr. Scott holds a MSc in Petroleum Engineering from University of Texas and a Juris Doctorate in Law from Melbourne University.
 Jay Alexander – EVP, Engineering and Construction
Headed the $3 billion global chemicals business for Fluor and served as COO for Day & Zimmerman International before forming his own engineering and construction management business in 2003.  Inc Magazine recognized the Greenville, SC-headquartered Global Performance as the 15th fastest growing private U.S. company for its 2,305% revenue growth from 2003-2005, as the company grew to 800 employees. Global Performance was sold to Mustang Engineering of Houston, Texas, in 2006 and became the foundation of Mustang's Process and Industrial Business.
Mr. Alexander oversaw the design and construction of various chemical and industrial manufacturing facilities as President of Mustang Process & Industrial Business. Mr Alexander continued with Mustang until joining ZEEP in 2011 to lead ZEEP's project engineering and construction efforts.
Price Howard – Project Director, South Louisiana Methanol
Is a young and aggressive project manager that has managed $6 billion of projects in the U.S. and overseas. Mr. Howard most recently built a $1 billion-plus ($ confidential) project in South Carolina in which he managed site selection, due diligence investigations, state/local incentive negotiations, utilities, engineering, procurement and general contractors for a newly developed owner performed CM organization. He led project execution strategy for the installation, checkout and start-up of (2) 70,000 TPY TAD Machines, 1.25 MM SF of Warehouse Type Facilities, and 7 tissue converting lines. Handpicked by Jay Alexander to head construction of ZEEP's South Louisiana Methanol Project.
Mr. Howard earned a Bachelor of Science in Civil Engineering and a Master of Engineering, Civil Engineering – Project Management from Clemson University