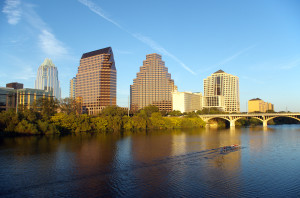 ZEEP Incorporated is headquartered in Austin, Texas, with access to the core of the US energy industry.
The company is a private Delaware company founded in 2008. ZEEP is a developer of chemical grade methanol plants with a lean, capital efficient development approach that leverages project equity contributions from joint venture partners and long-term off-takers as well as non-recourse project credit from money center banks. After a thorough survey of US shale gas monetization and global project development opportunities, the company opted to develop world scale methanol projects using mature conversion technology that is performance guaranteed and EPC wrapped. The company has a project development pipeline concentrated on the US Gulf Coast (USGC) exploiting low natural gas feedstock costs and world leading infrastructure and market access.
ZEEP is a co-owner and lead developer of South Louisiana Methanol (SLM).